Important Notice: As of November 26, 2014, the private Physiatry practice is closed. Stay tuned for news regarding Dr. Stacey Jaff and her practice in New York City.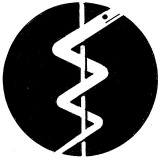 Physiatry, Sports Medicine, Pain Management, Electrodiagnostics

Weight Loss, Personal Training, Exercise Education, Individual Program Design

Botox, Spider Vein Sclerotherapy, Massage, Non-Invasive Skin and Cellulite Treatments

Surveys Available Now Online

Photo-illustrations of the Studio's favorite exercises.